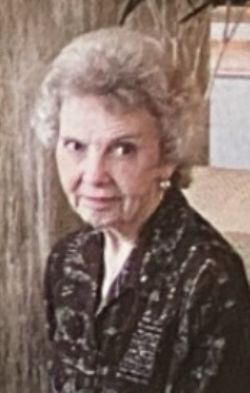 Bettye R. Parrott, 89, of Greenville, passed away May 9, 2020 at the C C Young Memorial Home in Dallas, Texas.  A graveside service will be held on Tuesday, May 12, 2020 at Shady Grove Cemetery with Rev. Mark Vowell.  
Bettye was born August 31, 1930 in Leonard, Texas to Kirk and Edna Nichols Pearce.  She married Neal H. Parrott on December 23, 1948 in Greenville, Texas.  She worked as a homemaker where she was a loving wife, mother, grandmother and great-grandmother.  She was a member of Westview United Methodist Church, formerly Lee St. Methodist Church.
Bettye is survived by her husband, Neal H. Parrott; daughters, Mary Beth Hess, Janie Lynn Moser; sister, Annah Beth Hardin; grandchildren, H. Nicole Hess, PhD, Lauren E. Saez, Kim Schlesinger, Rachel Cox; and 6 great-grandchildren.
She is preceded in death by her parents.  
The family requests, in lieu of flowers, that memorials to be made to the C C Young Benevolence Fund, 4847 W. Lawther, Suite 100, Dallas, Texas 75214.  Attn. Mindy Hail in honor of Bettye R. Parrott.