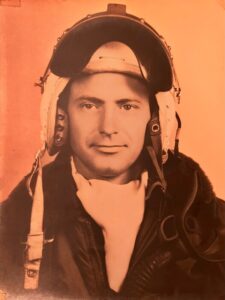 Billy Tom Breedlove Sr. 90 years old from Campbell, Texas, passed away peacefully at 9:59 p.m. on Sunday January 23rd, 2022.
Proceeded in death by his parents, a grandson Roger Revils, grandson Jeremy Wilson, a granddaughter Kelsey Gurr, and great-grandson Maverick Lott. 
Survived by his loving wife of 60 years, Syvilla Charlene, a son Billy Breedlove and wife Debra, a daughter Kellie Snyder, a daughter Shellie Gurr, a son Allen Breedlove and wife Kelly, twin daughters Jill Hunt and husband Tyler, Millicent Puglisi and husband John, a daughter Sue Revils and husband Curtis, a daughter Patricia Dickerson and husband Lonnie, a daughter VeeAnn Twing and husband Joe, 36 grandchildren, 47 great-grandchildren and 5 great-great-grandchildren. 
Bill was born in Broken Bow, Ok., he lived in many different cities until he settled in the Lancaster Texas area. He served in the Korean War as an Army Ranger, he also served in the US Air Force as a pilot. When he left the armed forces, he had multiple businesses he owned but continued to do what he loved the most which flying. 
Written by family. 
A Memorial Service Will be held on Friday February 18th at 4:00 pm
The Church of Latter -Day Saints
5309 Utah Street Greenville, Texas 75401