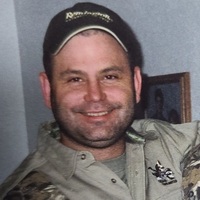 Brian D. Williams, 58, of Greenville, Texas passed away on January 25, 2022. Brian was born August 30, 1963, in Greenville, Texas to Durell and Linda Williams.
Brian worked at St. Jude Research Medical Development and Abbott Industries as a technical engineer. He loved the outdoors hunting and fishing, spending time with his son, Nathan and family. Brian also loved working with his hands, building and repairing things and always had several projects in the works.
Brian is survived by his parents Durell and Linda Williams; brother Brad Williams and wife Sherrina; nephews Weston Williams, Garett Dollgener along with his aunt Lana Dollgener.
Brian is preceded in death by his son Nathan Williams, cousin Cash Dollgener and nephew Huckston Williams.
A funeral service will be held Friday, January 28, 2022, at 2:30 p.m. at Lynch Funeral Service Chapel. A visitation will take place Thursday January 27, 2022, from 6pm to 8pm. Following the service, there will be an internment at Memoryland Memorial Park.