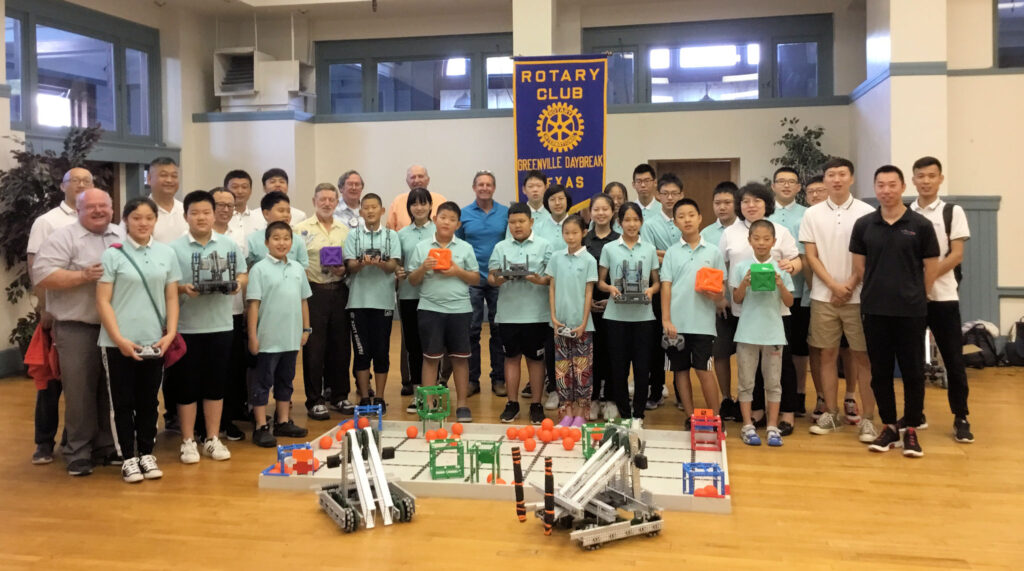 Our Texas culture, society, and technology seems to expand in leaps and bounds. Every August a few hundred thousand kindergarteners enter the doorways of public schools. Administrators have one task and that is to prepare these kids for careers of the future.
Boles ISD with a student body of approximately 550-students, located between Greenville and Quinlan in Hunt County is doing just that. For the last several years Boles has been home to a very successful BEST (Boosting Engineering, Science, and Technology) program at the high school level. Dr. Graham Sweeney, Superintendent of Boles ISD, heard that one of the district's former math teachers, Johnny Tharp, was retiring from after starting a robotics program in a nearby district. Sweeney reached out and asked Tharp if he would mind working part-time in Boles and start a VEX robotics team at the middle school level. The program was off to an impressive start and the team was invited to participate in the VEX World Championship.
Sweeney went one step further and asked if Boles could pair with a Chinese team. It was a natural selection because Hunt County is the home of Innovation First International, an electronics producer that has oversight of the world-wide VEX program. Commerce, Texas is the birthplace of General Claire Lee Chennault, a US military advisor that defended China with the legendary Flying Tigers during World War II. It was a natural pairing and Boles students will travel to Nanjing, China during Spring Break 2020. Students from China visited the Boles Campus last summer. Cultures mixed and a small school district in Hunt County is now known internationally.