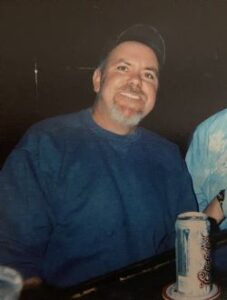 David Arey, 65, of Greenville, passed away on October 4, 2021, in Greenville, Texas. Funeral services will be 10:00 A.M., Friday, October 8, 2021 at Coker-Mathews Funeral Home Chapel with Mr. Marshall Jarvis officiating. Visitation will be 5:00 P.M. to 8:00 P.M., Thursday, October 7, 2021, at the funeral home. Interment will be in Hart Cemetery.
Mr. Arey was born July 9, 1956, in Greenville, Texas to S.D. Arey and Mary Catherine Alexander. He married Billie Rae Teeters at Grace Presbyterian Church on November 26, 1983. He worked as a mechanic, was a member of Wesley United Methodist Church and the American Pool Association.
He is survived by his wife, Billie Rae Arey; son, David Nathaniel Arey and wife, Stephanie; daughter, Laura Eugenia Edwards and husband, Eddie Shane; sister, Ann Jarvis and husband, Robert; grandchildren, Samantha Raie Edwards, Blakely Rae Arey, Jaidyn Roach and Tailyn Roach.
He was preceded in death by his parents; sisters, Jo Ellen Arey and Janis Farmer; and brother, Bill McCombs.
Pallbearers will be Charlie Brown, Brad Nichols, Chris Tarrant, Tommy Little, Heath Jarvis, and Jerry Mitchell.
Honorary pallbearers will be Tim Puryear, Dustin Pope, Kenneth Maroney, Craig Maroney and Randy Koon.