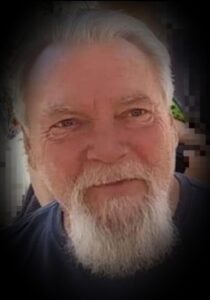 Don "Donnie" Cleo Dunman, age 69 of West Tawakoni, TX passed away Saturday, September 18th, 2021 at Hunt Regional Hospital in Greenville, TX.
Donnie was born on August 13th, 1952, in Cullman, Alabama to Betty Jean Bragg & Alton Cleo Dunman. He moved to Dallas, TX with his family when he was 7 years old. Donnie attended Woodrow Wilson High School in East Dallas and at the age of 40 moved to West Tawakoni.
Donnie worked in the heat & air business and plumbing for many years, later he owned his own remodeling company until he became disabled. He enjoyed motorcycles, loud music, and sitting in his front yard with family and friends having a good time.
Donnie resided with his loving wife Denice of 19 years and grandson Eithen Dunman. He is survived by his 4 children. Son Donnie Shane and wife Tamara Dunman, daughter Shadonna and husband Todd Pfeil, son Shannon Ray Dunman and daughter Kimberly Dunman. 13 grandkids and 7 great-grandkids. His siblings: brother Larry Dunman, brother Bobby and wife Glenda Rylant, sister Deborah Floyd, sister Anita Rylant and sister Rita and husband Tim Green. As well as numerous nieces, nephews and other friends and relatives.
Donnie was preceded in death by his mother Betty Jean Bragg and Step-dad Alvis "Ray" Williams, grandson Dustin Dunman, sister-in-law Rebecca Sands and brother-in-law Gary Floyd.
Pallbearers: Billy Garrett, Weldon Featherston, Ben Stover, Michael Gibbs, Derrick Galusha and Robert Hogue