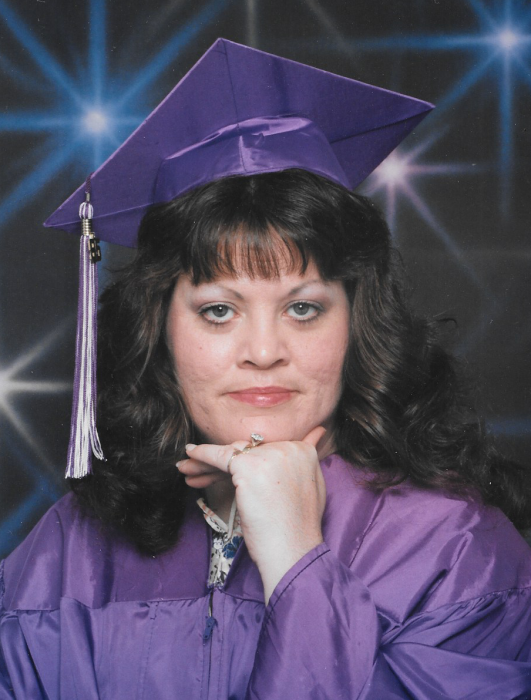 Dorothy Fay Green, 54 of Dallas, TX, passed away September 2, 2019 at home in Quinlan, TX after a hard-fought battle with cancer. Dorothy will be well remembered for her deep love of family and friends, amazing sense of humor no matter what life threw her way. She loved to joke and laugh and, of course, enjoyed a night out at bingo or the casino.
She is preceded in death by grandson Colton Whaley, parents Leon and Carol Green, sister Carol Jane Green, sister Mary Ann Johnston, brother Paul Green, sister Tracey Green, brother Tommy Green, sister Sherry Green, brother-in-law Kevin Ashcraft, nephew Michael Paul Quinlan and great-niece Bailey Ann Miskell.
She is survived by daughters Sherry (Claudio) Garcia and Jennifer Whaley, grandchildren Talia Garcia, Gabriel Garcia, and Conner Whaley, twin sister Delores Green, brother Joe Green, sister Donna (Russell) Dell, brother John Green, brother Clayton (Virginia) Green, brother Charles (June) Green, brother Terry (Cleta) Green, brother Steve Green as well as many nieces, nephews, great-nieces, great-nephews and friends who will miss her dearly.
Family and friends are invited to come join in a celebration of her life Sunday, September 8, 2019 at 3 PM at 1979 Underwood Dr. Quinlan, TX 75474.
Ingram Funeral Home