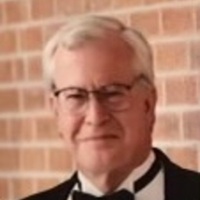 Dr. Raymond Jack Ballard, 78, of Greenville, Texas passed away January 8, 2022. Raymond was born April 15, 1943, in Kilgore, Texas to Clarence Ballard Jr. and Hazel Solly.
Raymond received his PHD at Texas A&M and a master's degree at University of Southern California. He taught at several schools during his time as a professor. Including: Texas A&M- Commerce, East Tennessee State University, and Sam Houston State University.
Raymond is survived by sons: Scott Raymond Ballard, and John Lewis and Betty Ballard. Daughters: Kim and Brian Matlock, and Caroline and Keith Oglesby. Brother, Bill Ballard. Grandchildren: John Christian, Jordan Hunter, and Jack Ma Ballard, Anna Grace, Luke, Julia and Jake Matlock, Emily Morgan and Blaine Hamilton, Christopher, Joshua, and David Oglesby; and great grandchildren: Ella, Lyla, and Grayson Ballard.
Raymond is preceded in death by his wife of 52 years: Suzanne Alice Ballard.
A funeral service will be held Friday, January 14, 2022, at 2 p.m. at Lynch Funeral Service Chapel. A visitation will take place the same day at 1 p.m.
Following the service, there will be an internment at Lynch Memorial Park.