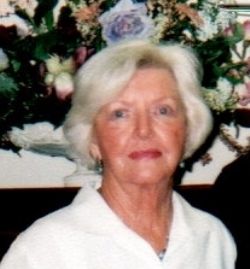 Evelyn Acker Morris, 95, passed away Thursday, May 7, 2020 at Mustang Creek Estates in Frisco, Texas.
A graveside service is planned for Wednesday, May 13, 2020 at 10:00 A.M. in Dialville, Texas at Rocky Springs Cemetery under the direction of Coker-Mathews Funeral Home with Bro. Jim Slocum officiating. Visitation will be Tuesday, May 12, 2020 from 2:00 P.M. to 5:00 P.M. at the funeral home.
Evelyn was born on October 17, 1924 to Claude Durrett and Nita Cribbs in Diaville, Texas. Evelyn was a homemaker and worked at a medical clinic in Greenville, Texas. Evelyn was a member of Highland Terrace Baptist Church.
Evelyn is survived by daughter Mignon Laughlin of Oak Point, Texas, Son Sam Acker and wife Diane of Round Rock, Texas, Grandchildren Glenn Laughlin, Greg Laughlin, Sarah Snyder, Ryan Acker, great grandchildren Dakota, Sierra, Savanna, Pierre and Francois.
Evelyn is preceded in death by both her husbands, parents and five brothers.
We are requesting that you limit the size of the gathering during the viewing due to concerns regarding the current health crisis. Please feel free to come and pay your respects but limit your contact with others as per recommended guidelines from CDC.