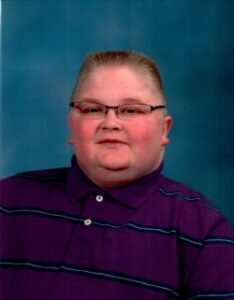 Garrett Matthew Kilgore, 27, of Greenville, passed away on September 29, 2021, in Dallas surrounded by his loving family.  Funeral Services will be Tuesday, October 5, 2021, at 10:00 in the chapel of Coker-Mathews Funeral Home with Steve Johnson officiating. Burial will follow the service at Memoryland Memorial Park.  Visitation will be Monday, October 4, 2021, from 5:00 PM to 7:00 PM.
Garrett was born on April 25, 1994, in Greenville, Texas to Jason Kilgore and Christina Jenkins Kilgore. Garrett attended Greenville Schools and was a graduate in 2012. While in school Garrett worked for the Chamber of Commerce.  After graduation, Garrett continued his education by attending Paris Junior College where earned an associate's degree.   Garrett loved sports especially the Texas Rangers, he loved watching their games on TV.  Garrett loved family gatherings, spending time with family, playing games, and playing with his two dogs, Maddie and Jessie. He was a member of Family Fellowship.
He is survived by his parents, Jason and Christina Kilgore; sister, Morgan Kilgore; grandparents, Jim and Retha Kilgore and Tom and Shirley Jenkins; great-uncle, Jimmy Freeman; aunts and uncles, Jeremy and Debra Kilgore, Katrina and Richard Rodriguez; numerous great-aunts, great-uncles, and cousins.
He was preceded in death by his great-grandparents, Herbert and Mary Lois Freeman and L.J. and Thelma Kilgore.
Pallbearers will be Nate Benton, Hayden Stuart, Cameron Carrell, Dr. Klint Kilgore, Sawyer Harmon and Steve Johnson.