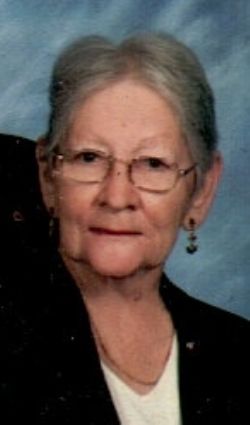 Imogene Caplinger, 89, of Greenville, passed away January 5, 2021 at her residence. A graveside memorial service will be held on Tuesday, January 12, 2021 at 2:00 p.m. at Merit Cemetery with Mr. Jimmy Hyde officiating. Services are under the direction of Coker-Mathews Funeral Home.
Imogene was born July 6, 1931 in Merit, Texas to Eric and Minnie Thomas Higgins. She married W. A. Caplinger on November 11, 1950 in Greenville, Texas. Imogene attended Greenville Independent School District and graduated in 1950. She was a homemaker and retired from real estate where she was a broker. She started with Danny Darby and retired with Whitlock and Patterson. She was a member of Creekside Church of Christ.
Imogene is survived by her son, Karl Caplinger of Greenville; nephews, Harry Duncan of Amarillo, Timmy Hoff and Terry Hoff of Greenville.
She is preceded in death by her parents; husband; and a sister, Frances Hoff.