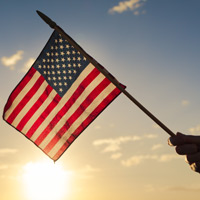 Jimmy Don Weatheread, Sr. 74 of Caddo Mills, Texas passed away peacefully at his home on January 14, 2022.  He was born on June 19, 1947 to Ocie and Addie Mae (Blackwell) Weatheread in Greenville, Texas.
Jimmy proudly served his country in the United States Army.  He spent his career working as a very skilled mechanic.  He was a loving husband, father, grandfather, great-grandfather, and brother.
Jimmy is survived by his loving wife of 53 years, Billie (Sparks) Weatheread; sons, Jimmy Don Weatheread, Jr., Jason and wife Tiffany Golden Weatheread; daughter, Connie Baldwin and husband Michael;  grandchildren, Allen, Travis, Myriah, and Josh; great-grandson, Dalton Ray; brother, Jerry Weatheread; along with a host of loving relatives and friends.
He is preceded in death by his parents; and siblings, John, Betty, James, Irma Lee, and Martha Ann.
The family will have a graveside service in honor of Jimmy at a later date and he will be inurned at the DFW National Cemetery in Dallas, Texas.