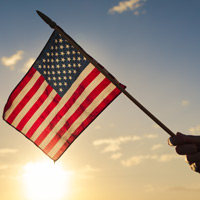 John Wesley "Butch" McCullom, 72, of Greenville passed away on July, 29, 2022, at his home surrounded by his loving family including the joy of his life, his Grandbabies. He was born on August 14, 1949, son of Elba and Genevieve (Thomas) McCollum in New Albany, Mississippi.
Butch proudly served his country in the United States Marine Corps from 1971 to 1975, and in the National Guard for two stints from 1975 to 1978, and from 1982 to 1985.
Butch was a Police Officer by trade and worked as such for the city of Celeste. He also worked as a Reserve Police Officer for several communities including Frisco, Greenville, and Melissa. At one time Butch served as a City Counselman for the City of Celeste. He also held jobs working as a Supervisor at Wing Industries and as a welder for Esco Company.
In his spare time, Butch could be found doing one of many things he enjoyed. He excelled at weightlifting winning several trophies and ribbons. He loved collecting guns and coins. He will be remembered for having a great since of humor, telling jokes, pulling pranks, and making everyone laugh.
Most of Butch's love was for his Grandchildren and Great Grandbabies.
Butch leaves lasting and wonderful memories for his family and friends.
Butch is survived by his loving Wife of 49 years, Debra McCollum;
Children,
Charles Deione McCollum and Wife Elizabeth,
Claudia Denise McCollum;
Grandchildren,
Ashlie Denise Cheyenne Evans and Husband Devalon Crutchfield,
Diamond Chatelle Evans, Chrystal McGee and Husband Mike,
Danielle Lowe and Husband Chris;
Jonathan Kirk;
Great Grandchildren,
Kyrie, Braylon, Kendrick, Junior, Harmony, Nevaeh,
Nathaniel, Christian, Triniti, Savanna; Zachary, Jay, Carter;
Brothers,
Steve McCollum,
Dennis McCollum;
Brother-in-law,
Jim Westbrook;
Best Friend,
Pete Nicholson;
Numerous Nieces and Nephews; Along with a host of loving relatives and friends.
Butch is preceded in death by his Parents,
Brother, his guardian angel,
Jerry McCollum;
Sister,
Patricia Westbrook.
The family to host a Memorial Service at a later date.
The family would like to thank the staff of True Hearts and Hands Hospice for their love and care of Butch during his illness, especially Chaplain Marsha.