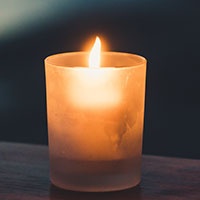 Karla Dawn McElyea, 65, of Campbell, Texas, passed away on January 4, 2022. Karla was born to Joyce Gunn and Edward Rayshell on March 13, 1956, in Dallas, Texas.
Karla is survived by her husband, Donald McElyea. Son, Jeremy, and daughter in law, Amy. Brother, Darrel, along with a host of loving nieces, nephews, great nieces, and great nephews.
Karla was preceded by her parents, sister, Polly Thornbury, and brothers Edward Lynn and Mickey.
The family will hold a private service at a later date.