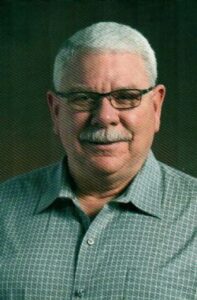 Keith Roth Bousman, 61, of Greenville, passed away on November 4, 2021, in Rowlett. Funeral services will be 2:00 P.M., Wednesday, November 10, 2021, at Coker-Mathews Chapel with Pastor Daniel Moore officiating. Visitation will be Tuesday, November 9, 2021, from 6:00 P.M. to 8:00 P.M. at the funeral home. Interment will be in Merit Cemetery.
Mr. Bousman was born September 29, 1960, in Paola, Kansas to James Bousman and Charlotte Attebery. He married Marilyn Grokett on December 17, 2010, in Floyd, Texas. Keith retired after 20 years in the United States Air Force as a Technical Sergeant in August of 2000. During his military career, he worked as an electrician and meteorologist. After retirement, he worked as an electrical training instructor for L-3 Communications and was a member of Floyd Baptist Church. Hunting, fishing, and being outdoors were among Keith's favorite pastimes. He enjoyed cooking, grilling, and good food. What brought him the most joy, was spending time with his family. He was the best husband, son, brother, dad and PopPop.
He is survived by his wife, Marilyn Bousman; sons, Matthew Hammack and wife, Ashley, Mitchell Hammack and wife, Sarah, Micah Hammack and wife, Chelsea; parents, James and Charlotte Bousman; brothers, Jeffrey Bousman and wife, Karen, and Gregory Bousman and wife, Melissa; sister, Lisa Spradling and husband, JR; grandchildren, Shawn Hampton, Kalie Hampton, Lacey Rice, Kaitlin Hammack, Kinslie Hammack, Haiden Hammack and Tatum Hammack; along with numerous nieces, nephews, aunts, uncles, and cousins.
He was preceded in death by his grandparents, Chester and Hazel Attebery and Jesse Logan Bousman.
Pallbearers will be Jeffrey Bousman, Gregory Bousman, JR Spradling, Matthew Hammack, Mitchell Hammack and Micah Hammack.
We are going to miss him terribly, but Keith is in his eternal home, and we find peace knowing we will all see him again one day.