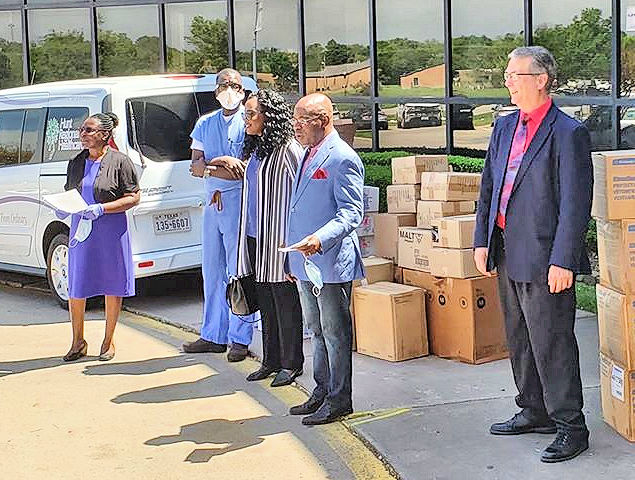 Vans and automobiles parked under the archway at the Greenville hospital Tuesday afternoon as volunteers started unloading the vehicles sent from Redeemed Christian Church of God (RCCG) located in Western Hunt County near the Hamlet of Floyd. The church collected and donated over 15,000 masks and additional personal protection garb and shields to the Hunt Regional Health Care facility in Greenville. Anybody that has been shopping in Greenville over the last two weeks can attest that these items are in short supply.
Dr. Funmi Adeyemi, Director of the church's North American Operations Center was the point person for the effort. In addition to the much-needed masks, the church presented Rich Carter, CEO of the local hospital with a check for $3,000.00.
An announcement was made that a satellite clinic will be formed at the RCCG Floyd Campus with the goal to partner with Hunt Regional Healthcare.