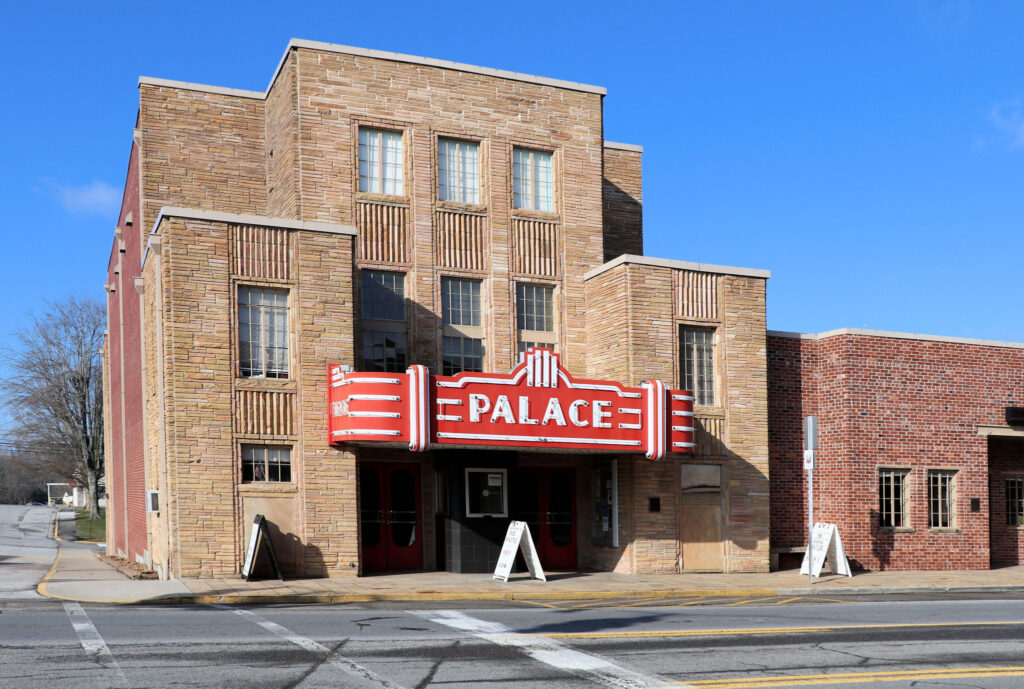 A snowstorm and horrific traffic jam in the Smoky Mountains of North Carolina caused me to call it a day after hours on the road. I ended up in the Comfort Suites in Crossville, Tennessee. Crossville is halfway between Knoxville and Nashville. I met Randy and Patsy Weiler at breakfast and they were enthusiastic about the Palace Theater in downtown Crossville.
A short two-mile drive from the hotel brought me to the intersection of Main Street and East 2nd Streets. The Palace was built during the late 1930s. It fell into disrepair in the mid-seventies until the City of Crossville completed necessary repairs and a much-needed facelift. The seats were retrofitted and the old gal host meetings and shows for the citizens of Crossville.
The Weiler Family was visiting from Murfreesboro, home of Middle Tennessee University, and came to Crossville to see the Isaacs Gospel Group. Randy had one of the group members in his class at MTU. The group from Hendersonville and performs regularly on The Grand Old Opry at the Ryman Auditorium. They have toured the world over since forming in 1985. Lilly Isaacs is the matriarch and her children Ben, Sonya, and Rebecca carry on. Now grandchildren are joining in. I listened to the Grand Old Opry on the Nashville blowtorch, WSM (750 AM) Saturday night and the Isaacs performed flawlessly. The Lord's Prayer was especially inspirational.