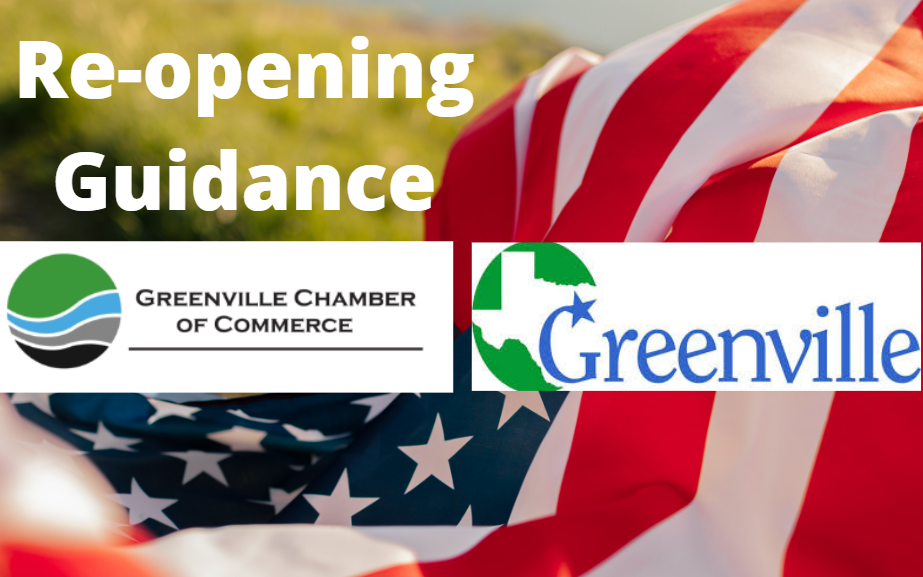 The Greenville Chamber of Commerce, in partnership with the Convention & Visitors Bureau, Main Street Office & the City of Greenville, is launching a Retail-to-Go program on Friday, April 24, so retailers can communicate to us how they are conducting business.
We will be sharing the information we gather from local retailers on our main "Greenville Chamber of Commerce" Facebook (FB) page. Recently, State officials announced that some sectors may re-open if they abide by specific guidelines. See guidance for employers, employees, & customers of reopened retail services: http://media.graytvinc.com/documents/ReOpenedRetailGuidance.pdf
This is how retailers can help us spread their news:
Retailers may go to the Greenville Chamber of Commerce FB page and write a post that contains how they are conducting business by following this simple template:
Business Name
Address
Phone Number
Hours
How will they do business?
In Store Shopping
Phone in Orders
Website
Facebook
Delivery
Curbside Pickup
Once we receive and review this information, we will post this to the Chamber FB page. The City of Greenville will periodically share this info to the "Travel Greenville Texas" FB page, "Downtown Greenville Events" FB page and the "City of Greenville" FB page. We are asking the public to let management and employees of retailers know of these efforts. Also, we ask the community to please like and share these posts once they are out on social media.
Restaurant & food information still needs to be posted to the "Greenville Restaurant Modifications for Pandemic" FB page. We will continue to post this information, in the same manor. Our collective goal is to stabilize local jobs and to restart/increase income revenue for our retailers and sales tax revenue for our City.
Regards,
Byron Taylor