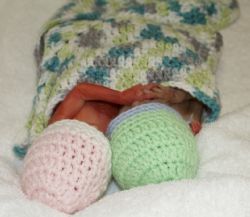 Precious Twins, Scarlett Kay Ann and Rhett Matthew Flournoy were born on January 18, 2022, in Dallas, Texas to Brett Andrew Flournoy and Shaley Renee Treat Flournoy. Baby Scarlett entered the arms of Jesus on January 19, 2022, and her sweet brother, Baby Rhett joined her in the arms of Jesus on January 20, 2022.
Scarlett and Rhett are survived by their loving parents, Brett and Shaley Flournoy; grandparents, Jeremy and Kelly Flournoy, and Cliff and Shauna Treat; uncles, Trenton Treat and Garrett Flournoy; aunt, Kaylyne Flournoy; and numerous family members that love them.
They were welcomed into Heaven by their grandmother, Christy Flournoy; and great-grandmothers, Donna Treat and Dianne Hendrix.
Memorial services will be 2:00 P.M., Monday, January 24, 2022, at Coker-Mathews Funeral Home Chapel with Mr. Marshall Jarvis officiating.