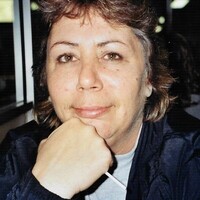 Theresa Leigh Keller, 59, of Caddo Mills passed away on July 14, 2021. She was born on August 16, 1961 to Leroy and Wilma Lunsford n Raytown, Missouri.
She loved the ocean and traveling. She was very spontaneous and adventurous.
Theresa is survived by sons: Phillip Keller of Raytown, MO; Sean Keller and wife Megan of Wylie; and son Chris Keller of Frost; brothers: Dennis Lunsford, Jim Lunsford and David Lunsford; and sister: Denise (Lunsford).
She is preceded in death by her parents and her brother, Billy Lunsford.
Arrangements being made through Lynch Funeral Home in Caddo Mills. Family to have a private memorial at a later date.