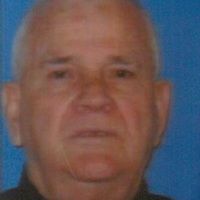 Thomas Floyd "T. F." Jones, 86, of Greenville, passed away Friday, October 4, 2019 at his residence. "Tuffy" was born March 23, 1933 in Maud, Oklahoma to Floyd and Velsie Mae Jones.
Thomas married Frankie Lunsford on June the 5th in 1958 in Paris Texas they were married for 58 years before Frankie passed away in 2016. Thomas retired from E-Systems after 35 years as a metal fabricator. He was a member of the Western Cherokee Nation and served in the United States Air Force during the Korean Conflict.
Those left to cherish his memory are his daughters, Dianna Bennett and husband Robert, Vickie McRight and husband Richard Elmore; sons, Ronald Jones and wife Katie, Johnny L. Jones and wife Joy, and Justin Kyle Jones and wife Casey; brother, Charles Jones; fourteen grandchildren; numerous great-grandchildren, extended family and friends. He was preceded in death by his parents; sisters, Billie Jean Stanley, Juanita Westmoreland, and Bobbie Hendricks.
The family is also deeply grateful to his daily caregivers, Carlotta Taylor and Christopher Miller, grandson, whose patience, love, understanding, sense of humor and healing hands made this journey so much easier for our father.
A funeral service will be held at 2:00 p.m. on Wednesday, October 9, 2019 at Peters Funeral Home Chapel, followed by interment at Memoryland Memorial Park in Greenville. Visitation will be held at Peters Funeral Home on Tuesday, October 8, 2019 from 5:00 p.m. to 7:00 p.m.