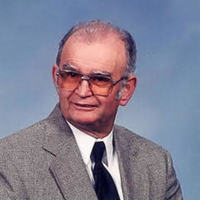 2 Timothy 4:7-8 (King James Version [KJV]) … I have fought the good fight, I have finished my course. I have kept the faith: henceforth there is laid up for me a crown of righteousness, which the Lord, the righteous judge, shall give me at that day: and not to me only, but unto all of them also that love His appearing.
Thomas Wayne Moore went to be with his Heavenly Father, February 16, 2020.  Born on February 21, 1938, he was the second born child to Thomas O. Moore and Irene Fulford Guy; both preceded him in death.  He was the faithful husband to June Scott Moore for 59 years.  Their union resulted in three beautiful daughters; Stella Hess-Evans who is married to Peggy Evans, Tona Clough who is married to Jamie Clough, and Vivian Sims who is married to Tony Sims.  He was the beloved grandfather to 10 amazing grandchildren; Kyle Fuller who is married to Sara Fuller, Justin Sims and his girlfriend Kathie Reyna, Josh Fuller who is married to Hayley Fuller, Robin Sims and her boyfriend Glen Bowers, Breonna Clough, and Makla Clough as well as 3 perfectly wonderful great-grandchildren; Katelyn, Lacey, and Luke Fuller, children of Josh and Hayley Fuller.  Survived by his wife, children, grandchildren, and great-grandchildren, Tom is also survived by his sister Doris Ferguson-Johnson, two brothers-in-law, Jerry Scott who is married to Jean Scott, and Alan Scott.  This wonderful extended family blessed Tom with many beloved nieces and nephews.  Tom went home to be with his Savior after a decade of battling dementia and Alzheimer's.  It will be hard for the family left behind as we learn to traverse this life without the man called honey, dad, PawPaw, brother, uncle, and friend.  We find joy knowing that the minute Tom took his last breath on this earth, Jesus pulled him into His arms for a great big hug.  Tom is now walking on those streets of gold he so longed to see; fellowshipping with family and friends who patiently awaited his arrival. 
A lot can be said about the man Thomas Wayne Moore … husband, father, businessman, but most importantly the transformation of his life through faith in Christ.  Tom was a man of God and surrendered his life to the ministry in 1972.  In his pursuit of service to the risen King, Tom's passion to that commitment has most certainly resulted in many jewels on the crown he will wear for eternity.  Hundreds of lives have been changed for the good because of the road to salvation presented by Tom and offered mercifully by the Savior.  While his family lost the real Tom more than a decade ago, the last few years have been lived knowing that God's purpose in His plan is all that really mattered.  His family loved him dearly, will miss him tremendously, and is now rejoicing in knowing … he is finally home!  Go rest high on that mountain honey, dad, PawPaw, brother, uncle, and dear friend.  The legacy of your life remains here on this earth and it will only be a minute until your family, all your loved ones, and friends who have a foundation in Christ because of your service to the King, will be home to see you soon.  1 Peter 1:23-25 (King James Version [KJV]) … Being born again, not of corruptible seed, but incorruptible, by the word of God, which liveth and abideth forever.  For all flesh is as grass and all the glory of man as the flower of grass.  The grass withereth, and the flower thereof falleth away: but the word of the Lord endureth forever.  And this is the word which by the gospel is preached unto you.
Thomas' funeral service will be held in the chapel of Quinlan Funeral Home on Thursday, February 20, 2020 at 6:30 pm with Eric Neilson officiating. Visitation with the family will be 30 minutes before the service. Burial will on Friday, February 21, 2020 at 2:00 pm in the Northwood Presbyterian Church Cemetery located at 5800 Richmond Road, Texarkana, Texas with Army Burial Honors. The family is requesting that in lieu of flowers that donations be made to Quinlan Baptist Church (903)356-3233, 9813 FM 751, Quinlan, Texas 75474.