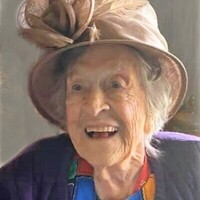 Tommie (Fowler) Mitchell was born June 14, 1921 in Commerce, TX. and went Home to join her loved ones on July 15, 2021 in Caddo Mills, TX.
She is survived by daughters, Phyllis Buchholz and Linda Fitzgerald. Grandchildren; Larry (Cyndi) Mitchell, James (Shaney) Welk, Kristy (Jack) Masterson, Wendy (Howard) Carney, Jason (Chasity) Mitchell, Brad (Rachel) Mitchell, Chris (Steffany) Engleman, Mary Carter, Devona (Mark) Patton, Dawn (Tony) Harrelson, Bobby (Rachel) Mitchell, Jennifer (Pete) Silva, Melandie (Wade) Jones, Bryan Mitchell, 31 Great Grandchildren, 7 Great-Great Grandchildren along with many other extended family members.
She is healed & rejoicing in Heaven with her truest loved ones that include her parents; George & Tommie Lucille Fowler, her sister Evah C Fowler, the love of her life and her husband of 56 years, Don, her first love (and father to her firstborn) Jesse Frank Stephenson, her sons; Bobby, Jimmy (Sue), Larry (Eula Mae) and Phil Mitchell, her great grandson Kyle Neece as well as her life-long best friend Juanita Winterbauer.
She was blessed enough to be able to celebrate her 100th birthday which she says was the greatest surprise of her life. Her family believes that is a powerful statement for a lady that had 2 small boys when she gave birth to 2 sets of boy/girl twins only 14 months apart when there were no disposable diapers. She had 6 children, 14 Grandchildren, 32 Great Grandchildren, 7 Great-Great Grandchildren but in her final years as her close circle got smaller she longed to join those that passed before her. When she would mention her "troubles" that her old age was bringing on, she was always cheerful while adding that she has "been so blessed" and a lot of people half her age were a lot worse off. She recommitted her heart to Jesus on March 24, 2012 at a Billy Graham revival in Terrell, TX where his grandson (Will Graham) prayed with her. She was ALWAYS wearing a smile despite the sadness she has endured over her lifetime. At the end, she was persistently counting down "2 weeks" saying that she would be able to walk again in 2 weeks. It was 2 weeks to the day that she was walking again, with Jesus and her loved ones in Heaven.
There will be a visitation/celebration of life at 10:00 a.m., Saturday 7/24/2021 at Lynch Funeral Home (Greenville), followed by a procession to Memoryland Memorial Cemetery (Greenville) with a Graveside Service at 11:30 a.m..
Pallbearers will be Larry Mitchell, Jake Mitchell, Devon Mitchell, Jason Mitchell, Howard Carney and Chris Engleman.