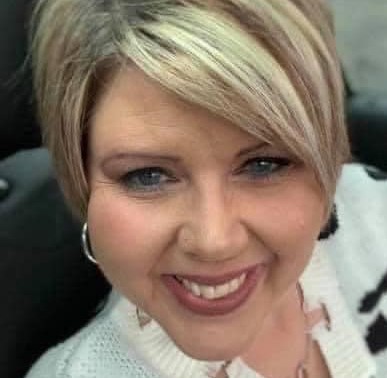 Tracey Marie Baird Allen, age 48, of Lone Oak, was surrounded by her family when she peacefully left this earth to dance with her Lord and Savior in Heaven on Tuesday, May 4, 2021. Funeral Services will be held at 2:00P.M. Monday, May 10, 2021 at Ingram Funeral Home in Quinlan with Pastor Nathan Bounds officiating. Burial will follow at Hooker Ridge Cemetery in Lone Oak.
Pallbearers for the service will be Gaylon Stogner, Gary Mobley, Chris Pryor, Cody Pipkin, Tim Clonch, and Nick Marney.
Tracey was born on June 16, 1972 in Baylor Hospital in Dallas, Texas. She was the only child born to Robert Carroll Baird and Gloria Catherine Mobley Baird and the light of her parents' life. She met the love of her life, Steven DeWayne Allen and they married on May 28, 1999 in Rockwall, Texas. Tracey was employed as a service advisor for car dealerships for over 20 years. She worked for Britain Cadillac Chevrolet in Greenville for 7 years where she was a very valued employee. Her honesty and beautiful smile made her an instant favorite with her clients and the company. Tracey was as beautiful on the inside as she was on the outside. She had a passion for animal rescue and loved helping others. She also enjoyed shopping and creating health drinks in her spare time. Tracey opened Buffalo Nutrition in Lone Oak in December 2019 and operated the health store until her passing. Dance with the angels, beautiful. You will be greatly missed but we will be together again one day.
Tracey is loved and will be missed by her devoted parents, Robert and Cathy Baird of Lone Oak; her loving husband, Steven Allen of Lone Oak; two sons, Ky Allen and Zachary Allen of Lone Oak; longtime best friends, Sherry Clonch of Cash and Wendy Wooldridge of Van Alstyne, and her K9 Kids; Pixie, Bella and Lou Lou.