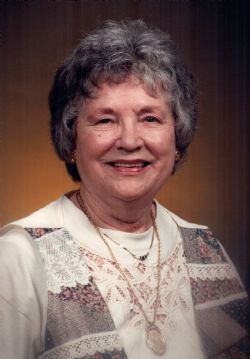 Virginia May Priest, 98, of Greenville, passed away on Monday, March 30, 2020 at Briarcliff Health Center. A graveside service will be held on Thursday, April 2, 2020 at 3:00 p.m. at East Mount Cemetery. A visitation will be Wednesday from 5:00 p.m. to 8:00 p.m. at Coker-Mathews Funeral Home. We are requesting that you limit the size of the gathering during the viewing due to concerns regarding the current health crisis. Please feel free to come and pay your respects but limit your contact with others as per recommended guidelines from the CDC.
Virginia was born September 8, 1921 in Henryetta, Oklahoma to Richard Wheeler and Bertha May Daugherty Jordan. She married Robert C. Priest on September 18, 1941 in Greenville, Texas. She worked as a dental assistant-optometric and a loving homemaker caring for her family. She was a member of First Christian Disciples of Christ and also a Beta Signa Phi Sorority for 60 years and Aesthetics Club for 50 plus years.
Virginia is survived by her sons, Andrew R. Priest, Matthew J. Priest both of Greenville; daughter, Ginny L. Priest Robinson of Cottonwood Shores, Texas; sister, Autumn Jewel and husband Monroe McAnally, of Terrell; 12 grandchildren, 33 great-grandchildren and 2 great-great-grandchildren.
She is preceded in death by her parents; husband; sisters, infant, Betty Jean Jordan, Louise Laing, Julia Magnani, Thelma Hamilton and brother, Jimmy Jordan.