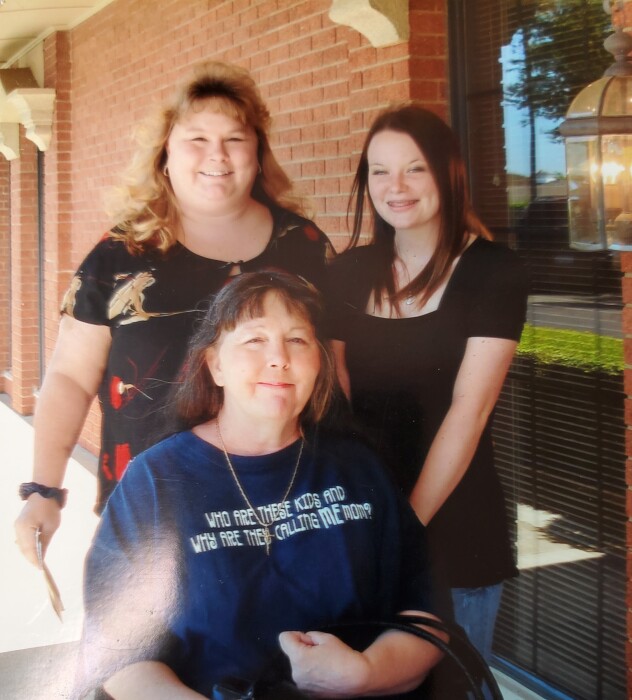 Deborah Kay Gilbert McGee, age 64, of Avinger, went to be with her Lord and Savior on Wednesday, June 23, 2021. A celebration of her life will be held at 2:00P.M. on Tuesday, June 29, 2021, at Ingram Funeral Home in Quinlan.
Deborah McGee was born on February 21, 1957, in Brazoria, Texas to the late Mr. Jackson Andrew Gilbert and Gerldean Nunley Gilbert Howell and was raised in Quinlan, Texas. Deborah enjoyed spending time outdoors, camping and working in her yard. She greatly admired the natural beauty of butterflies and birds and would spend hours watching them in her yard. She was a hard worker and loved her family above all else. She was preceded in death by her parents and sisters, Cindy McGarity and Monita Dorrain.
She is loved and will be missed by her daughters, Melinda McGee and husband Steven Russel of Quinlan and Kendra Rhodes and husband Anthony of Avinger; sisters, Rhonda Chandler and husband Roger of Poynor and Jessie Fitzgerald and husband Danny of Whitney; grandchildren, Maci, Addison, Tyler, Michael, Dale, Dakota, and Kenleigh; several great-grandchildren and numerous nieces and nephews.