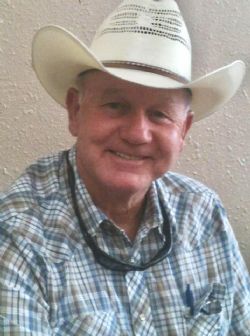 Jerry Thomas Minter, 67, of Celeste passed away on May 30, 2019 surrounded by his loving family. Jerry was born February 9, 1952 in Stamps, AR to Louie Thomas Minter and Avis Jeanette Minter. He married his high school sweetheart Susan Ward Minter on July 2, 1971. Jerry had a 38-year career as a Lieutenant for the Dallas Fire Department where he was an EMT, Driver and a Lieutenant in the Research and Development for new and existing fire stations. He was also a custom home builder. He had a passion for planting a garden each summer and growing the best vegetables.
Jerry loved his family beyond measure and always made them his top priority. He was always willing to help anyone in need and always had a smile on his face. One of his favorite things to do was to support all his grandkids in everything they did. He was a member of Higher Trails Cowboy Church and loved the Lord. Jerry also served his local community in public service.
Jerry is survived by his wife, Susan; children, Jason Minter and wife Kelly of Celeste, Amber Minter of Rockwall, Trevor Minter and wife Carri of Celeste; grandchildren, Katelynn Clark, Madison Minter, Mackenzie Minter, Preslee Minter, Tanner Minter, Toby Minter and an adoring grand-dog Charlie; siblings, Mary Cross, JC Minter and Jimmy Minter.
Jerry is preceded in death by his parents, two brothers and a sister.
Services will be held at Higher Trails Cowboy Church on Tuesday, June 4, 2019 at 10:00 am. Visitation will be from 6:00 – 8:00 pm on Monday, June 3, 2019 at Coker-Mathews Funeral Home.