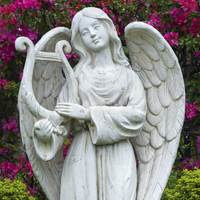 Minnie Ruth Giddens of Greenville, Texas was born May 11, 1939 in McMinnville, Tennessee and was promoted to Glory, March 14, 2023 in Greenville, Texas.
Minnie was the daughter of Jess and Myrtle (Page) Holt. She was preceded in death by her parents and all her brothers and sisters: Robert Jack Holt, Lorene (Holt) Harper, Herbert Holt, Gertrude (Holt) Wooden, James Willard Holt, Ora Mae (Holt) Austin, and Elsie (Holt) Taylor. She is survived by her son Michael Glen Holland and his children, Rachel, Shawn, Brannon, and Christin Holland. Great-Grandchildren Blaine and Hannah, Joplin and Zaiden. She is also survived by her husband Don Giddens of Greenville, TX and his children and sons-in-law Kris and Rebekah (Giddens) Samons, of Benbrook, Barry and Deborah (Giddens) Potter of Lewisville, Pete and Bethany (Giddens) Nicholson of Richardson, and Elliott and Amanda (Giddens) Lunson of Midland, Texas. Daughter Sara (Giddens) Snow, Grandchildren Elijah and Kate Snow, Hudson and Josiah Samons, Macy, Julie, and Nate Potter, Lily, Jack, and Anna Nicholson, Trenton Lunson, Ryan Giddens, and Adeline Lunson. Minnie was close to her nieces and nephews including Irene and Nancy, Perry and James Holt, the Austins, and Hazel Green.
Minnie was a sweet person to everyone she met. She was ready to go and serve the Lord when and where He called without hesitation or doubt and she served Him in love, fervently and faithfully. She counted the Ute and Navajo among whom she served as dear friends. We all will miss her until we meet again.
A special thanks to Greenville Gardens staff and nurses, Centric and Centric Hospice, aides, and nurses and staff for their loving care.
The family will host a graveside memorial service at 2:30pm on Saturday, March 18, 2023 in the pavilion at the Merit Cemetery located at 5359 FM 2194 Celeste, Texas 75423.  Kris Samons will be officiating.  A Reception will follow at the Cotton Patch Restaurant in Greenville, friends and family are all invited.