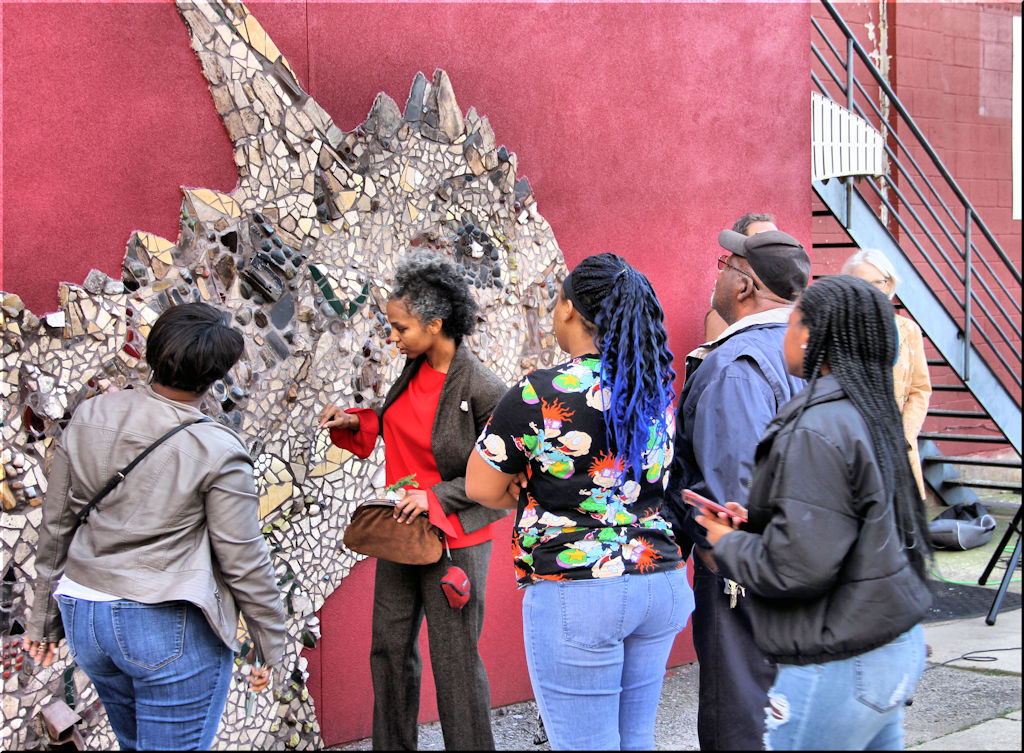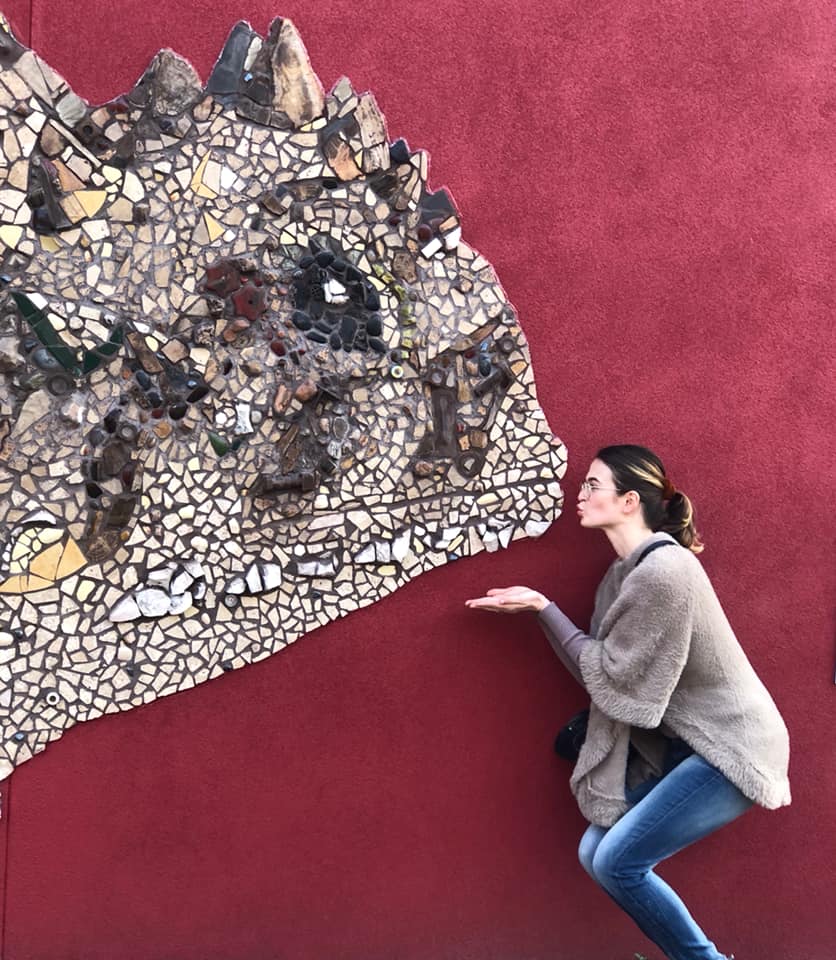 Pamela Edwards is a Greenville native and accomplished artist. The "Horns and All" mosaic adorning the rear entrance of the Uptown Forum is her second work of public art in our city. The first is the block-long mural called High Cotton on the north side of the Daniel Ray Law Building. Pam is often seen at plays and musical events at the GMA and the Texan Theater. Pam chose to make a large-scale mosaic sculpture of the Texas Horned Lizard because the animal just screams "Texas".
Pamela grew up in Greenville and excelled in art during her high school years. She later went to Los Angeles to earn her four-year degree from the College of Art and Design. She said, "it was not easy. Sometimes I had to work three and four jobs to finish school". She studied to be an architect but now teaches art and does commissioned work.
The Texas Horned Lizard is an endangered species. Many blame the fire ant that preys on the Horned Lizard's young as a culprit that may lead to the lizard's extinction. Both species prefer the loose, warm, sandy soil often found from Northern Mexico, most of Texas, and as far north as Kansas.
An Internet contest was held by Hunt County Public Art and the committee agreed that Spike was the name that best captured the spirit of Pam's sculpture.