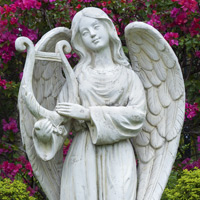 Debra Jean (Webb) Davis, 65 of Quinlan, TX passed away on September 9, 2020. She was born on September 30, 1954 to Darrell and Betty Jo (Parish)Webb in Dallas, TX.
Debra worked as a meat wrapper for Brookshire's grocery store in Quinlan, TX for many years. She poured her heart and energy into being a true homemaker. She loved her family dearly and especially enjoyed spending time playing with her grandchildren.
Debra is survived by her loving husband of almost 49 years, Michael "Mike" Davis; sons, Michael Edward Davis and James Cody Davis; grandchildren, Cheyenne Davis, Elise Davis, and Cody Davis; a brother, Clint Riggs; a sister, Roxanne Riggs; along with a host of loving relatives and friends.
Debra is preceded in death by her parents.
A memorial service will be held at 10:30 AM on Tuesday, September 15, 2020 at Lynch Funeral Service in Greenville.