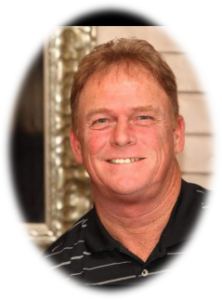 Timothy Justin Melton "Tim" or "Red", age 62, of Quinlan, Tx. Received his racing wings on 12/29/2021.
"Tim" was born on 10-26- 1959 to Joe D. Melton and Betty J Mendoza in Dallas, Tx. "Tim" loved his family and put them above everything. He worked hard and they worked hard alongside him. "Tim" spent every day with his wife that he married on November 7, 1998, and kids. Red enjoyed taking his family and friends to, Nascar, Sprint car and National Drag Races. He enjoyed cooking out on the grill with family and friends. He also loved the Dallas Cowboys.
Tim is preceded in death by his father Joe Melton, brother Greg Melton, Grandmother Lola Mae Kozeal, Grandmother Merle Coop. Aunt Patricia Sullivan.
Tim is survived and left to cherish his memory by his, wife, Christy Vess Melton, of Quinlan, son Tyler (Samantha Connerly) Sparks of Garland, daughter, "Farrah (JT Mitchell) Melton of Greenville", son Chandler Melton of Quinlan, grandson's Asher Carter and Grey Wilder Sparks of Garland, granddaughter Raelynn Grace "Rae Rae" Mitchell of Greenville, a loving mother Betty (Robert) Mendoza of Garland, Mother & Father-in-law Mary & Bill Vess of Seagoville, brother, Rick (Maggie) Melton of Forney, sister Melanie (Jeff) Williams of Garland, Sister-in-Law Tammy (Jeff) Stephens of Seagoville, nieces, Brandi Melton of Forney, Malorie Williams of Garland, Madison Williams of Crandall, Angie Huff of Kemp, nephews Jeffery (Catherine) g (Kayleigh) Stephens of Seagoville, Christopher (Brandi) g (Rhett) Melton of Forney, Anthony (Brandy) Boykin of Quitman, and an abundance of friends. All who will dearly miss him. R.I.P. until we meet again.
Request from the family everyone is to wear a mask to protect each loved one.
Timothy's favorite saying, "Every day is a Holiday, every hour is Happy Hour, …Chicken on Sunday!"
Written by family